Manchester Jazz Festival believes in supporting young musicians. Now, we need your help.
We are asking our friends, supporters, audiences – and jazz lovers across the country – to give the UK's best young jazz musicians the stage at the next edition of mjf. Anticipated to run from 21 – 25 May*, mjf 2020 will be our 25th anniversary festival.
NOW'S THE TIME 2020 will present the best young and emerging musicians across the five-days of our 2020 festival in a series of 25 free concerts and pop-up performances.
Your support will allow us to give young artists vital experience of playing in a national festival programme, audience exposure across Manchester and the North West, and unparalleled industry networking opportunities.
Find out more on our crowdfunding page now.
Manchester Jazz Festival was established in 1996, when a group of friends decided to put on a celebration of the music they loved.
From this seed, mjf has grown to become Manchester's longest running music festival. We are an integral part of Manchester's musical landscape, with a track-record of producing an annual multi-venue, multi-day festival event across the city. We are synonymous with northern talent, new music and presenting the most exciting jazz artists.
Over 24 years, mjf – especially through the mjf introduces platform launched in 2009 – has given over 100 artists their first high-profile gig – artists whose careers have since blossomed internationally.
The list of artists who played their earliest gigs at mjf includes Beats & Pieces, GoGo Penguin, Mr Wilson's Second Liners, Stuart McCallum, Alice Zawadzki, Kirsty Almeida, Phil Meadows, Jessica Berry, Matt Halsall, Arun Ghosh, Anton Hunter, Rioghnach Connolly, Sam Healey, Dominic J Marshall, Jon Thorne, Alexandra Ridout, Yemi Bolatiwa and Mali Hayes.
Pledge your support here. In return, you can choose from the following rewards:
£25 Reward
Acknowledgment of your support of NOW'S THE TIME 2020 in the mjf 2020 festival brochure and on the mjf website.
£50 Reward
Acknowledgment of your support of NOW'S THE TIME 2020 in the mjf 2020 festival brochure and on the mjf website, along with a mjf 2020 t-shirt.
£100 Reward
1-day hospitality package at mjf 2020, including 2 tickets for 2 mjf gigs on your chosen day. Acknowledgment of your support of NOW'S THE TIME in the mjf 2020 festival brochure and on the mjf website, along with a mjf 2020 t-shirt.
£250 Reward
3-day hospitality package at mjf 2020, including 2-tickets for up to 6 mjf 2020 concerts. Acknowledgment of your support of NOW'S THE TIME in the mjf 2020 festival brochure and on the mjf website and a mjf 2020 t-shirt.
£1000 Reward
mjf 2020 comes to your house (or other suitable public place) with a unique personal performance by a musician appearing at festival.
Pledge your support here.
(*subject to confirmation)
This year we are excited to announce that we will be partnering with Harvey Nichols, who will be hosting the Harvey Nichols Prosecco Bar next to our Acoustic Stage.
The perfect accompaniment to a day of jazz, the bar will be serving the delicious Harvey Nichols Prosecco alongside refreshing Orange Juice.
Harvey Nichols are also extending an exclusive offer to any guest purchasing a drink at the Harvey Nichols Prosecco Bar, where customers can enjoy a complimentary glass of Harvey Nichols Prosecco when dining at the Second Floor Bar and Brasserie until 28 June*.
Why not treat yourself to pre-show dining at the Second Floor Bar and Brasserie over the festival, where guests can enjoy the Prix Fixe menu consisting of three enticing courses and bottomless Prosecco, house red or white wine. More information on this offer can be found here.
*Terms and conditions: Offer available with the purchase of one starter and one main course per person from the A la Carte menu until 29 June 2019. One glass of Harvey Nichols Prosecco (125ml) per person up to maximum of six guests. All guests must dine to redeem the offer. Not available in conjunction with any other discount or promotion.
Special Thanks to Harvey Nichols Manchester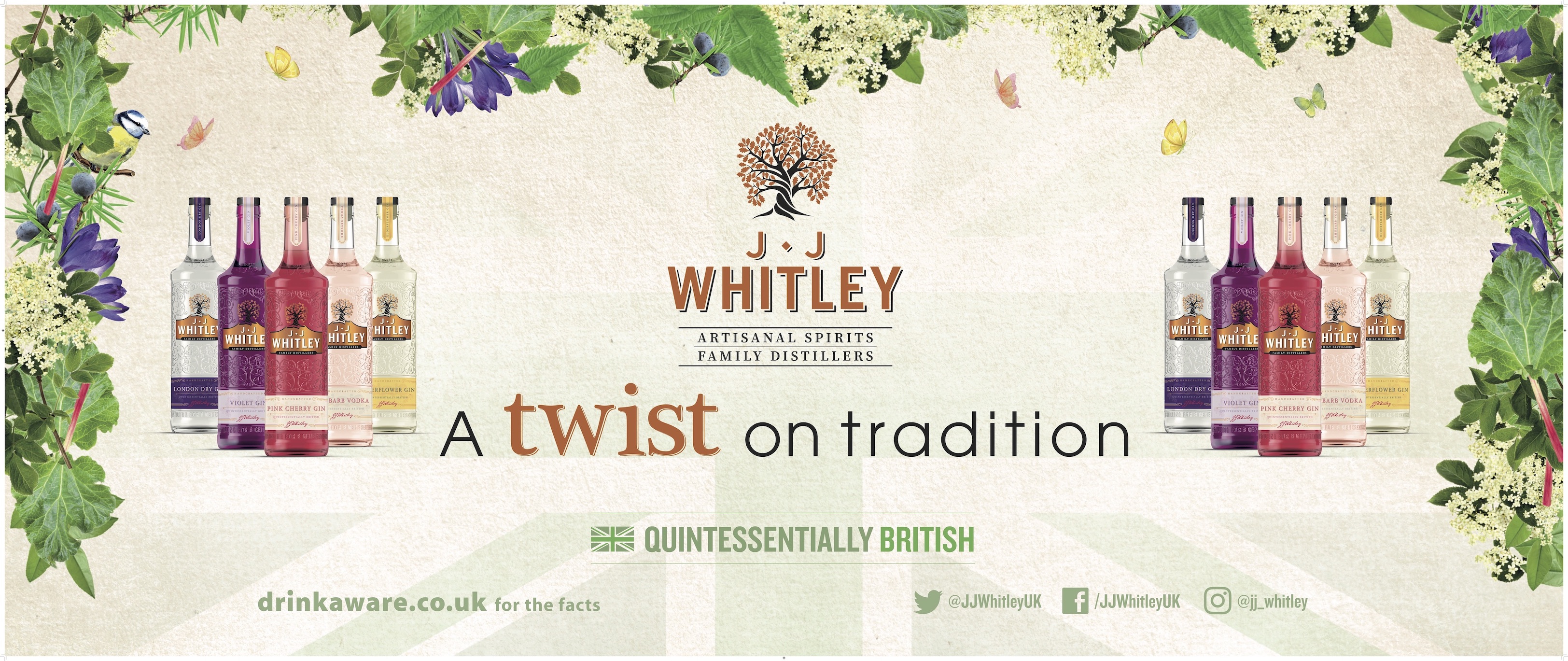 J.J. Whitley, a range of spirits inspired by the British countryside, will be bringing an oasis for gin lovers to the Jazz Festival this year. Expect swinging hammock chairs and mini candle-lit ferris wheels, with the colour and scent of fresh herb and fruit garnishes.
The British-distilled J.J. Whitley range includes London Dry Gin, Elderflower Gin, Nettle Gin, Violet Gin and Pink Cherry Gin. The range will be perfectly complemented by Lamb & Watt's superior range of mixers, made with organic blue agave, all-natural ingredients and spring water sourced in the English Lake District. The Lamb & Watt range includes original tonic, light tonic, cucumber, hibiscus and basil tonics, as well as a refreshing ginger ale – a multi-sensory gin experience which will appeal to visiting jazz enthusiasts.
Special Thanks to J.J. Whitley
Musicians! We want you to play at the launch of mjf 2019.
Whether you're an amateur jazz musician that's just started learning or have years of experience, we have an opportunity for you to play at the opening event for this year's mjf.
mjf is looking for musicians – any age, any standard, any style – to take part in the launch of this year's festival in St Ann's Square from 4 – 5pm on Thursday 23 May.
All you need is an instrument that you can play whilst walking and that doesn't require amplification. And the best thing? There is no music to learn, you just need the groove and ability to improvise anything you want for 5 minutes.
You'll be in a group of players taking part in a street parade starting from three different city-centre locations, led along the pavements towards the main stage in St Ann's Square, where all players will culminate on one note.
You'll then pass the musical baton to award-winning composer Andy Scott, who'll begin his new work Mancunity live on stage to herald the opening of this year's mjf.
You'll need to meet on the Thursday 23 May outside St Ann's Church at 4pm, where you will be briefed by Andy Scott, before safely storing cases and belongings and beginning your procession. You'll need to be available until at least 5.15pm, and are invited to enjoy the rest of the evening at mjf.
All you need to do is let us know you're up for it by signing up here before midnight on Sunday 19th May. Under 18's must be accompanied by an adult.
We look forward to welcoming you as part of the parade!
The full line up for mjf 2019 is now live, revealing an eclectic array of classic, new and innovative performances.
This year, mjf heads back to the city with a fresh new look, a new festival hub location and more venues across the city than ever before.
From May 23 – 27, the length of St Ann's Square to New Cathedral Street will offer three stages of free music and a range of culinary delights curated in partnership with Manchester Food and Drink Festival. Gigs will also take place across the city in more venues than ever before.
Highlights of the full line-up include our Celebrating Europe strand which champions the rich musical talent across the channel at such a pertinent political time, the addition of new festival venues The Whiskey Jar, YES, The Royal Exchange Studio, The Bread Shed, Deaf Institute and The International Anthony Burgess Foundation, and the premiere of three new commissions.
mjf Artistic Director Steve Mead said: "I'm thrilled to be sharing with you the full mjf 2019 programme. There's a lot to listen out for this year and the festival experience will take you on a non-stop roller coaster ride of discovery around the city, creating your own sonic adventure of unmissable and memorable moments.
"Amidst all the changes, our commitment to commissioning northern and European artists is stronger than ever. I count amongst my personal highlights our three new works: Maja Bugge's multi-media Northern, Nani Noam Vazana and Abel Selaocoe's moving Both Sides of Africa and Andy Scott's Mancunity – a spectacular opening fanfare for the festival, our new location and Manchester and its people.
"Join us for some extraordinary music-making this summer and see for yourself what makes us one of Europe's most adventurous jazz festivals."
Tickets for all mjf 2019 events are now on sale.
This year, mjf is offering £5 tickets for under 25-year olds at selected gigs for a limited time only, to welcome the city's student population and celebrate the first term-time mjf in over 20 years.
Programme highlights include:
• Andy Scott: Mancunity – Thursday 23 May, across the city leading to St Ann's Square
The festival opens with this pioneering new commission, which sees British Composer Award winner Andy Scott leading a procession of local musicians through the city in a piece which reflects the beating heart of Manchester, its people and their resilience.
• Sarah Tandy Quintet + Skeltr – Monday 27 May, YES
Sarah Tandy has swiftly risen to become one of the most in-demand players of her generation, with stints on keys for Jazz Jamaica, Nu Civilsation Orchestra, Camilla George and Nubya Garcia. In this mjf 2019 finale show, she plays music from her new album Infection In The Sentence with her all-star band. Opening the evening, Skeltr's soaring sax lines, pulsating drum patterns and intuitive samples make for an unstoppable rollercoaster of soulful and expansive tunes, fuelled by passion and buzzing with energy.
• Orphy Robinson All Stars: The Bobby Hutcherson Songbook – Sunday 26 May, RNCM Theatre
Blue Note artist and Jazz Warrior Orphy Robinson has had a stellar career, performing with the likes of Robert Plant and Don Cherry before assembling his own band to commemorate the loss of jazz legend Bobby Hutcherson. Orphy Robinson and his All Stars (who were voted as Best Live Experience of the Year at 2017 JazzFM Awards) will perform original arrangements from Hutcherson's triumphant career.
• Sanem Kalfa & George Dumitriu + Shahbaz Hussain & Helen Anahita Wilson – Saturday 25 May, International Anthony Burgess Foundation
As part of our Celebrating Europe series, this concert will be a UK debut for Sanem Kalfa & George Dumitriu from The Netherlands via their native Turkey and Romania. Winner of the Montreux Jazz Competition, Sanem sings original compositions and arrangements in Turkish, Portuguese, Italian and English. New duo Shahbaz Hussain & Helen Anahita Wilson's mixture of Asian-inspired jazz brings together Punjabi rhythms, Persian melodies and original contemporary jazz.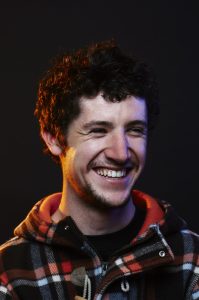 • Werkha + Roller Trio – Sunday 26 May, The Bread Shed
After the success of their debut EP Cube & Puzzle, Werkha's infectious fusion of Afrobeat, bass, house, jazz, funk and soul has been an underground sensation throughout the whole of Europe. Roller Trio, who were nominated for a Mercury Music Prize after playing mjf in 2012, debut their third album here at The Bread Shed, another of our new venues, for a night of high energy and contemporary production.
Details of our most adventurous food offer yet will be announced soon, but expect to see stone baked pizza, creamy Italian deserts and a host of bars to whet your appetite.
mjf has welcomed Dr Kirsty Fairclough as the new chair of their Board of Trustees.
Kirsty, who is known for organising the world's first international conference on pop star Prince in Salford, brings her passion for music and popular culture to Manchester's longest-running music festival as they reach a critical stage in their future.
As Associate Dean in Research and Innovation at the University of Salford's School of Arts and Media and a widely published author, Kirsty will use her years of experience in research and leadership to guide mjf as they embrace a new city centre location and new dates in 2019 and move towards their 25th festival in 2020.
mjf 2019 will take place from 23 – 27 May at a new location running from St Ann's Square to New Cathedral Street and venues across the city.
Kirsty said: "As a lifelong music fan, I'm excited to get the chance to help steer Manchester's longest-running music festival as they reach this exciting point in their future.
"mjf already has a reputation for bringing memorable, unmissable and surprising musical moments to Manchester each year. As we work towards the 25th festival in 2020, I look forward to bringing this diverse and wonderful genre of music and performance to new audiences.
"As a passionate advocate for gender equality, I'm also thrilled to start building on mjf's work as a PRS Foundation Keychange Associate, pledging a 50/50 gender balance in their programming."
Alongside Kirsty's appointment, mjf also welcome several new board members:
Joy Sewart – Director of Skills and Social Enterprise at Greater Manchester Chamber of Commerce.
Lucy Scott – Creative producer specialising in artist development, event and project management, currently leading on Brighter Sound's gender equality programme Both Sides Now.
Elena Cavallero – Digital Development and Project Coordinator at XTRAX, an outdoor arts development organisation based in Manchester, and City Leader for Sofar Sounds Manchester.
Nelson Beaumont-Laurencia – Head of Events and Sponsorship at Manchester BID and CityCo, specialised in the production and delivery of large-scale city centre cultural and retail events.
Iain McKeith – Management consultant specialising in business and technology transformation across the public and private sector. Passionate about Manchester, jazz and all music including listening, watching and playing.
Kirsty succeeds John Davies who stands down as chair of the board after three years. Also departing is Supertramp saxophonist John Helliwell who has served as a trustee since the early days of the festival.
mjf Artistic Director Steve Mead said: "Both John Davies and John Helliwell have given so much to the jazz festival over the years and we can't thank them enough for their years of blood, sweat and musical toil.
"They have both been such passionate advocates of mjf and have given countless hours to make the festival the success it is today.
"While we are sorry to lose them as colleagues, we wish them all the best in their future projects and look forward to seeing them at many of our festival events in 2019 and beyond."
The new mjf trustees join current board members Phil Cusack (vice chair), specialist in infrastructure development, director of a major UK property and infrastructure development group, Anita Weightman, solicitor and law firm partner, Clive Gawthorpe, accountant and taxation specialist, Nasira Majid, company director and property developer, Jill Taylor, Director of Stealth PR company, Jo McCallum, jazz musician and youth music advocate, and Peter Evans, venue operations consultant.
The first tickets are now on sale for the 24th Manchester Jazz Festival, as the city's longest running music festival returns with a new look.
mjf 2019 heads back to the city from May 23 – 27. Along with a change of date, the main festival hub will now run the length of St Ann's Square to New Cathedral Street with a host of free music stages and bars. As always, gigs will also be staged in venues across the city.
For the first time, mjf have teamed up with Manchester Food and Drink Festival, who will curate an exciting mix of culinary offers along the festival hub.
mjf is offering a £5 ticket offer for under 25 year olds at selected gigs for a limited time only to welcome the city's student population and celebrate the first term time mjf in more than 20 years.
mjf Artistic Director Steve Mead said: "2019 sees us leave our Albert Square home for the foreseeable future due to the extensive renovations taking place in Manchester's Town Hall. We've worked really hard to find a suitable new home and after a lot of research, we've chosen the area running from St Ann's Square all the way to New Cathedral Street.
"St Ann's Square became our base in the early years of the festival so now, in our 24th year, this will be something of a homecoming for us, albeit a much bigger home with much more to offer.
"We've also moved the festival to the late May Bank Holiday weekend to give Manchester's student population the chance to enjoy the festival.
"What won't change is our commitment to offering audiences a diverse, surprising and memorable mix of new music experiences and we hope you'll continue to join us on that journey."
Tickets for the following mjf 2019 events are now on sale at manchesterjazz.com:
Keith Tippett & Matthew Bourne + Isotach Trio
RNCM Theatre, May 23 2019
Two of the greatest British jazz pianists meet across the generational divide in an exciting new collaboration. Don't miss this rare chance to see the duo perform together.
Noya Rao + Caoilfhionn Rose
Night and Day, May 23 2019
Leeds-based electronic soul quartet Noa Roya are purveyors of lush enigmatic dreamscapes and electronica. They draw on influences from jazz, hip hop and electronic music while incorporating the sounds of the bass-heavy dub music synonymous with the Leeds music scene.
Tim Garland's Weather Walker
St Ann's Church, 26 May 2018
Garland's latest intimate project fuses chamber jazz, classical and folk. Weather Walker evokes the varied seasons and moods of the Lake District and traditional song from north west England.
Emilia Mårtensson's Loredana
The Deaf Institute, 27 May 2019
Award-winning Swedish vocalist Emilia has built a well-deserved reputation as one of the most exciting young vocalists on the UK Jazz scene and is known for boundary pushing and her original music which crosses borders between Scandi folk, jazz and pop.
For more information on mjf 2019 head to manchesterjazz.com
To apply to run a food or drink concession at mjf 2019 email barbara@foodanddrinkfestival.com. The deadline for applications is Monday 7 January.
We are pleased to announce the first performance project of mjf 2019
NORTHERN is a new jazz project developed by Maja Bugge in collaboration with field recordist Hervé Perez and video artist Adam York Gregory.
During 2018 -19 the artists will undertake residencies in Lancaster, Barrow and Manchester exploring the sonic and visual identity of these places through field recording, video recording, composition and workshops with local schools and residents.
The final performance will be an improvised concert for cello, electronics and visuals reflecting how we see, hear and relate to our surroundings.
This co-production will develop across performances on behalf of Lancaster Arts, Full of Noises in Barrow and Manchester Jazz Festival.
Maja said: "I am very excited about this unique opportunity. The bursary from The Nuffield allows me to fully explore the interdisciplinary nature of my work as a musician and composer and gives me a great opportunity to invite audience groups of different background into the process of devising a new piece of work."
Unique in its form, NORTHERN applies jazz improvisation techniques to film making and sound sampling. Maja's piece will resonate with those who feel northern through and through, to nature lovers and to those prone to feelings of wanderlust.
Lancaster Arts producer Leo Burtin said: "Maja is a fantastic artist who is at once deeply rooted in her local community in Lancaster and a migrant whose work happens internationally. As the UK prepares to leave the EU, and as we consider place and identity across all of our projects, I could not think of a better idea than to explore being northern through the universal language of music."
NORTHERN was performed at Full of Noises in August 2018, and will be performed at Manchester Jazz Festival and Lancaster Arts in 2019.
For more information on Maja head to www.majabugge.com
The GMCA Culture and Social Impact fund will allow us to build on mjf introduces, the strand of our work that champions emerging talent.
As mjf introduces celebrates its landmark 10th anniversary, we now have the opportunity to roll out these opportunities further across areas of Greater Manchester by working with talent partners such as colleges, youth jazz orchestras, recording studios, local venues, pubs and clubs across the region.
We hope this work will not only attract new audiences to jazz but also help support the genre's stars of tomorrow.
mjf Executive Director EJ Trivett said: "We are delighted to be invited to join the GMCA portfolio. For many years, we have shared our work with audiences across Greater Manchester, but this fund will enable mjf to expand our reach by discovering diverse untapped talent, developing artists and spaces across the authority, supporting local music-makers into the pipeline and providing access to an international stage."
mjf is the first UK jazz festival to be named a Keychange Associate, pledging a 50/50 gender balance in all our programming.
For 23 years, manchester jazz festival has championed and been firm advocates of women in music through the festival programme and our special projects. We are proud to say we have consistently offered female musicians a professional platform for their music to be heard.
In 2017, 50% of all bands that played the festival included women in their line-up, translating as 49 out of 98 gigs having a strong female presence. In 2018 we continued to strive for this level of equality to help the PRS Foundation Keychange initiative reach their target of having a 50/50 gender balance in the music industry by 2022.
mjf Artistic Director Steve Mead, said: "I'm so proud to say that mjf is a Keychange Associate and it's humbling our ambitions and achievements towards creating a more gender-balanced jazz industry are being celebrated with this initiative. There is of course plenty more to do, but I hope that together we can continue to inspire others to effect change for good." 
For more information about the PRS Foundation Keychange Initiative click here.