The Ticket Hall 
Yemi Bolatiwa
18.00 – 18.30, 19.30 – 20.00, 21.00 – 21.30, 22.30 – 23.00
London born & bred soul singer Yemi hails proudly from the Manchester music scene, with a firm foot in the door of the live and electronic music circuit. 
A multi-faceted soul artist who has worked with a host of labels and independent artists alike, her experience and prowess in electronic music extends into her live experimental soul act. Yemi will perform with a seven-piece outfit delivering soul, confessional RnB lyricism and heavy synth. 
Check out her latest release Water for a taste of the orchestral and cinematic soul route along which she is taking her writing and performances.
The Round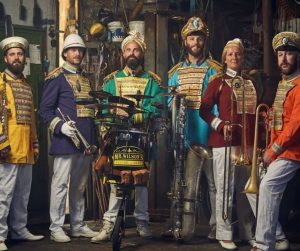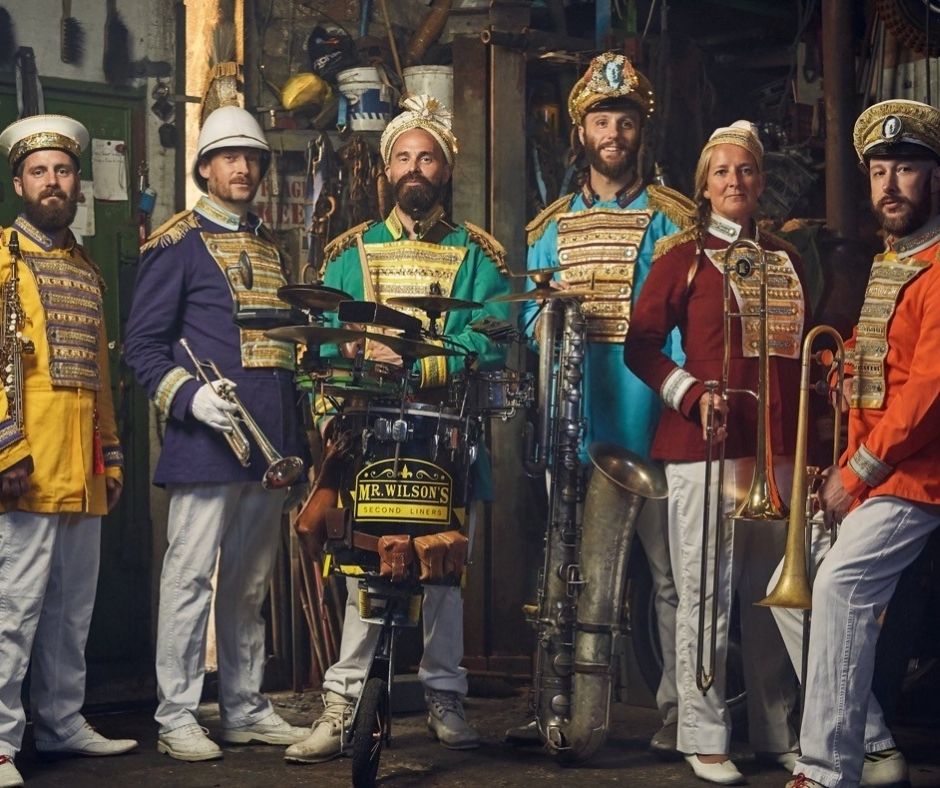 Mr Wilson's Second Liners
18.30 – 19.15, 20.00 – 20.45
This band needs no introduction!
If you missed the 90s in Manchester, Mr Wilson's Second Liners will take you back to an era missed by almost every Mancunian who raved. In New Orleans, funerals are celebrated in style, with noisy brass bands processing through the streets. The main section of the parade is known as First Line, but the real fun starts with the Second Line, those who follow the band to enjoy the music, marching with the musicians and twirling parasols or waving handkerchiefs. Quintessential New Orleans meets 90s club classics…a rave funeral without the body.
The Plant Room 
Rebecca Nash: Redefining Element 78
18.00 – 18.30, 19.15 – 19.45, 20.45 – 21.15 
Pianist, composer and collaborator Rebecca Nash defies categorisation. Established as one of the brightest and boldest jazz talents in the UK, she is now garnering international recognition for her wide-ranging music, which draws on influences from electronica, rock, drum and bass, soul-jazz, and singer-songwriters, to create a distinctive personal sound full of artistry and heart. 
Following her recent band Atlas, her new project – inspired by the platinum metal family in the periodic table! – focusses on the crossover between science and jazz. Bringing together some of her favourite players, including trumpeter Nick Malcolm and saxophonist John O'Gallagher, the music is as melodic and rewarding as ever. 
"At the vanguard of innovative and compelling new music" (Downbeat Magazine); "simply stunning" (UK Vibe). 
DJs
Pablo Blanquito
17.00 – 00.30