The Ticket Hall
Mali Hayes x The Untold Orchestra
10.30 – 11.00, 11.30 – 12.00, 12.30 – 13.00 
Manchester's soulful songbird Mali Hayes is joined by the strings of The Untold Orchestra in a unique collaboration for mjf, debuting special arrangements of her original music. 
 Handpicked for support by Gilles Peterson's Future Bubblers, and one of Clash Magazine's Artists Set to Rise, Mali's music is perfumed with vibrant real-life stories and coloured with honesty and soul. With radio airplay on all the nationals and support slots for Alfa Mist and Sons Of Kemet under her belt, Mali continues to establish herself as an artist of real vision, dedication and drive. 
 The Untold Orchestra, also Manchester-born, redefines the role of an orchestra in the 21st century. Founded upon a spirit of openness and adventure, they've already worked with DJ Paulette, Bill Laurance, and The Lottery Winners, and have established residencies at NIAMOS and Escape to Freight Island. They've been keen to work with Mali and are thrilled that this collaboration can happen thanks to mjf.  
Ubunye
14.00 – 14.30, 15.00 – 15.30, 16.00 – 16.30

Ubunye unites singers from South Africa with jazz players from Leeds in an inspirational blend of styles and cultures. High energy beats and traditional African vocal sounds combine with jazz, township and gospel and morph into new contemporary styles.  
Led by pianist Dave Evans with the unmistakable vocals of Thanda Gumede and Nokuthula Zondi-Kamudyariwa amongst others, this is joyful music to uplift the spirits. At times energetic and big, at other times delicate and quiet.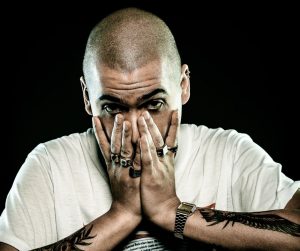 Binker Golding Band
17.30 – 18.00, 18.30 – 19.00, 19.30 – 20.00 
Binker Golding is a multi-award winning saxophonist & composer from London. He is known for his work with Binker & Moses, Elliot Galvin & his own quartet. His recent album "Abstractions of Reality Past & Incredible Feathers" was a combination of classic hard-bop jazz & contemporary soul, was met with great critical acclaim and was nominated for album of the year at the Jazz FM Awards. He is also the winner of the 2020 Jazz FM instrumentalist of the year award.     
He is currently working towards his 2nd solo release with a new quintet that performs here, which features Billy Adamson (guitar), Sarah Tandy (piano), Daniel Casimir (bass) & Sam Jones (drums). 
The Round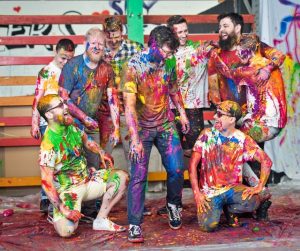 Young Pilgrims
13.30 – 14.00, 14.30 – 15.00. 15.30 – 16.00 
A raucous, upbeat, rock-influenced blast of brassy fresh air from these festival favourites, with their explosive nine-strong line-up, featuring trumpets and trombones alongside the baritone sax, sousaphone and two drummers, driving the band's high-energy rhythmic groove. 
Growing out of the thriving Birmingham jazz scene, Young Pilgrims have drawn fans from across Europe and beyond with their intense, interactive live performances – on bandstands and amongst the enraptured crowds, from the Commonwealth Games to London's South Bank; the Paris Jazz Festival to Love Supreme. 
Break Out Brass
17.00 – 17.30, 18.00 – 18.30, 19.00 – 19.30, 20.00 – 20.30 
Break Out Brass are the UK's first female led brass band playing disco & pop brass floor fillers. If you want to Strut Your Funky Stuff to tunes guaranteed to make Everybody Dance then don't miss out! We promise you'll want More, More, More… Let's Groove! 
The Plant Room
Nishla Smith Quintet 
13.00 – 13.30, 14.00 – 14.30, 15.00 – 15.30 
Nishla is a singer and songwriter who defies easy categorisation. Her live sets include a breathtaking variety of material, from celebrated originals to dark jazz standards and devastating ballads. Her often dreamy and melancholic aura is offset by an energetic and imaginative band of Manchester's finest young contemporary improvisers.  
Nishla Smith Quintet is a Jazz North northern line ambassador band, supported by Jazz North using public funding from Arts Council England.
John Pope Quintet
17.30 – 18.00, 18.30 – 19.00, 19.30 – 20.00 
Open-hearted improviser and composer John Pope leads his all-acoustic quintet of Northern players through a set of dynamic, free-wheeling compositions. Drawing on hard-bop, avant jazz and the sounds of modern Europe, this energetic band kick up a joyous racket, full of surprise and celebration for the adventurous listener. 
John Pope Quintet is a Jazz North northern line ambassador band, supported by Jazz North using public funding from Arts Council England.
DJs
From MCR With Love Jenna G
13.00 – 19.00