The full line up for mjf 2019 is now live, revealing an eclectic array of classic, new and innovative performances.
This year, mjf heads back to the city with a fresh new look, a new festival hub location and more venues across the city than ever before.
From May 23 – 27, the length of St Ann's Square to New Cathedral Street will offer three stages of free music and a range of culinary delights curated in partnership with Manchester Food and Drink Festival. Gigs will also take place across the city in more venues than ever before.
Highlights of the full line-up include our Celebrating Europe strand which champions the rich musical talent across the channel at such a pertinent political time, the addition of new festival venues The Whiskey Jar, YES, The Royal Exchange Studio, The Bread Shed, Deaf Institute and The International Anthony Burgess Foundation, and the premiere of three new commissions.
mjf Artistic Director Steve Mead said: "I'm thrilled to be sharing with you the full mjf 2019 programme. There's a lot to listen out for this year and the festival experience will take you on a non-stop roller coaster ride of discovery around the city, creating your own sonic adventure of unmissable and memorable moments.
"Amidst all the changes, our commitment to commissioning northern and European artists is stronger than ever. I count amongst my personal highlights our three new works: Maja Bugge's multi-media Northern, Nani Noam Vazana and Abel Selaocoe's moving Both Sides of Africa and Andy Scott's Mancunity – a spectacular opening fanfare for the festival, our new location and Manchester and its people.
"Join us for some extraordinary music-making this summer and see for yourself what makes us one of Europe's most adventurous jazz festivals."
Tickets for all mjf 2019 events are now on sale.
This year, mjf is offering £5 tickets for under 25-year olds at selected gigs for a limited time only, to welcome the city's student population and celebrate the first term-time mjf in over 20 years.
Programme highlights include:
• Andy Scott: Mancunity – Thursday 23 May, across the city leading to St Ann's Square
The festival opens with this pioneering new commission, which sees British Composer Award winner Andy Scott leading a procession of local musicians through the city in a piece which reflects the beating heart of Manchester, its people and their resilience.
• Sarah Tandy Quintet + Skeltr – Monday 27 May, YES
Sarah Tandy has swiftly risen to become one of the most in-demand players of her generation, with stints on keys for Jazz Jamaica, Nu Civilsation Orchestra, Camilla George and Nubya Garcia. In this mjf 2019 finale show, she plays music from her new album Infection In The Sentence with her all-star band. Opening the evening, Skeltr's soaring sax lines, pulsating drum patterns and intuitive samples make for an unstoppable rollercoaster of soulful and expansive tunes, fuelled by passion and buzzing with energy.
• Orphy Robinson All Stars: The Bobby Hutcherson Songbook – Sunday 26 May, RNCM Theatre
Blue Note artist and Jazz Warrior Orphy Robinson has had a stellar career, performing with the likes of Robert Plant and Don Cherry before assembling his own band to commemorate the loss of jazz legend Bobby Hutcherson. Orphy Robinson and his All Stars (who were voted as Best Live Experience of the Year at 2017 JazzFM Awards) will perform original arrangements from Hutcherson's triumphant career.
• Sanem Kalfa & George Dumitriu + Shahbaz Hussain & Helen Anahita Wilson – Saturday 25 May, International Anthony Burgess Foundation
As part of our Celebrating Europe series, this concert will be a UK debut for Sanem Kalfa & George Dumitriu from The Netherlands via their native Turkey and Romania. Winner of the Montreux Jazz Competition, Sanem sings original compositions and arrangements in Turkish, Portuguese, Italian and English. New duo Shahbaz Hussain & Helen Anahita Wilson's mixture of Asian-inspired jazz brings together Punjabi rhythms, Persian melodies and original contemporary jazz.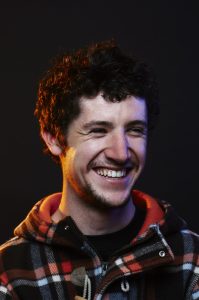 • Werkha + Roller Trio – Sunday 26 May, The Bread Shed
After the success of their debut EP Cube & Puzzle, Werkha's infectious fusion of Afrobeat, bass, house, jazz, funk and soul has been an underground sensation throughout the whole of Europe. Roller Trio, who were nominated for a Mercury Music Prize after playing mjf in 2012, debut their third album here at The Bread Shed, another of our new venues, for a night of high energy and contemporary production.
Details of our most adventurous food offer yet will be announced soon, but expect to see stone baked pizza, creamy Italian deserts and a host of bars to whet your appetite.